ini DisplayPort to VGA Video Adapter Converter 1920x1200

Product Description Connect your Mac, or other Mini DisplayPort equipped computer, directly to your VGA equipped display with this Mini DisplayPort to VGA adapter from Vision!This 
Product Description:
Connect your Mac, or other Mini DisplayPort equipped computer, directly to your VGA equipped display with this Mini DisplayPort to VGA adapter from Vision!
This adapter connects to a Mini DisplayPort connector, as found on many Mac computers and PC video cards. With the necessary electronics built into the cable itself, this adapter provides a simple, elegant solution to your video connectivity needs. The adapter fully supports all features included in the DisplayPort 1.1 specification, including support for audio for appropriately equipped computers.
Features:
· Support DisplayPort 1.1 input and VGA output.
· Supports PC resolutions up to 1920x1200 and HDTV resolutions up to 1080p.
· Easy to use adapter, no software required.
· Powered from Mini DisplayPort source.
· No external power needed.
· Output Video : RGB analog video.
· Provides 6.75Gbps data throughput.
· Complies with DisplayPort 1.1 standard.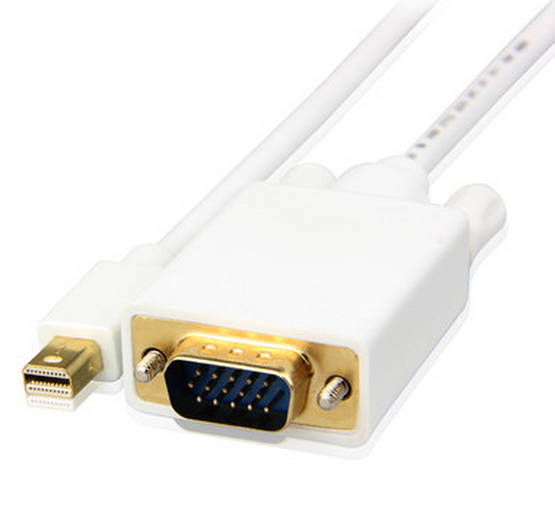 You may love