Car Charger 5V/2.4A&2.4A

Introduction This product is a high-performance 5A/2.4A&2.4A car charger with double intelligent USB ports. With this charger,it is feasible for you to charge any devices (eg: digital cameras
Introduction
This product is a high-performance 5A/2.4A&2.4A car charger with double intelligent USB ports. With this charger,
it is feasible for you to charge any devices (eg: digital cameras, PDAs, mobile phones, USB accessories) with
your car when it is in necessity. This car charger becomes a powered USB port by plugging into your car's
cigarette lighter jack. It is helpful and convenient for you in long time journey and for business!
Features
Built-in IC of high quality allows the 12 -24VDC of input voltage.
2 USB ports, each port with output currentof 2.4A
Equipped with intelligent IC (Auto detect output requirements)
Patented circuit board,Fireproof material
Compliant with CE, FCC standards.
Over current/over temperature protection
LED indicator, Light, smart and convenient to use.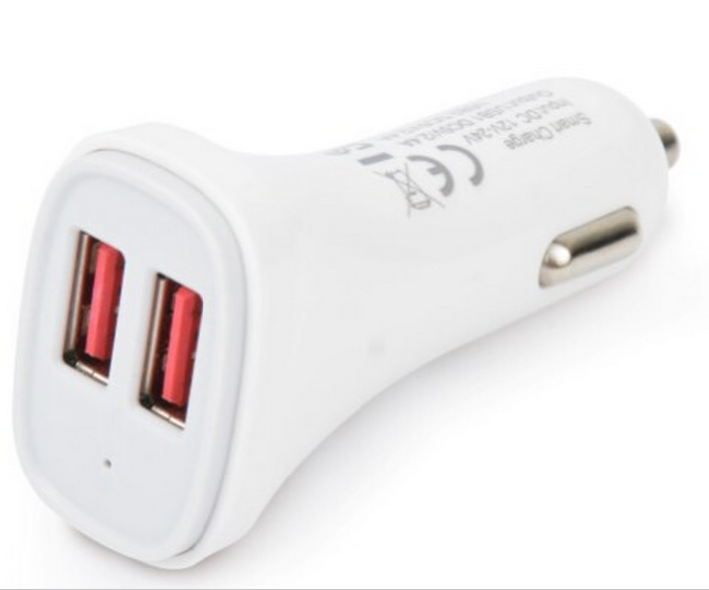 You may love