Multiple function USB Charger 3 USB PORTS Quick charge 3.0 Wireless charger / Night lamp

Multiple function USB Charger 3 USB PORTS Quick charge 3.0 Wireless charger / Night lamp

Multiple function USB Charger 3 USB PORTS Quick charge 3.0 Wireless charger / Night lamp

Multiple function USB Charger 3 USB PORTS Quick charge 3.0 Wireless charger / Night lamp

Multiple function USB Charger 3 USB PORTS Quick charge 3.0 Wireless charger / Night lamp

Multiple function USB Charger 3 USB PORTS Quick charge 3.0 Wireless charger / Night lamp

Multiple function USB Charger 3 USB PORTS Quick charge 3.0 Wireless charger / Night lamp

Multiple function USB Charger 3 USB PORTS Quick charge 3.0 Wireless charger / Night lamp

Multiple function USB Charger 3 USB PORTS Quick charge 3.0 Wireless charger / Night lamp

Multiple function USB Charger 3 USB PORTS Quick charge 3.0 Wireless charger / Night lamp
Multiple function USB Charger 3 USB PORTS Quick charge 3.0 Wireless charger / Night lamp
Specifications
Item Name: Multiple function USB Charger
Inupt Voltage :AC 90-260V,0.3A,50-60HZ
Power:40W Max.
USB Output: USB 1:5V-1.0A /USB 2:5V-2.1A
QC 3.0:5V-3A,9V-1.8A,12V-1.5A(Max)
Wireless charger :10W Max.(Fast charge)
Material :ABS+PC+Silica gel
Product Size:255*108*158mm
Power cable: 1.2M(3.9ft.)
Certificate:CE/ROHS/FCC/SCCP/UL
20pcs/carton 58*55*32cm,Gross weight:13.5kg,Wet weight:12kg
Volune weight:19.5kg
Product package size:25.7*11*13.6cm
product Gross weight:0.65kg
Features:

Multiple function USB Charger: wireless charger +3 Port USB output,This charger is set wireless fast charge, QC 3.0 quick charge and USB 2.1A/1A Regular charge in one ,It Supports the charging methods of most of mobile phones and other electronic products ,With 40 Watts Max Power ,it can charge 4 devices at the same time
Tide & Organized:
This compact charging stand keeps all devices in one place,providing a solution of cleanness and order.There is no need to plug many chargers on your power outlet for each of your devices ,No more cluttered cables, Practical and convenient.
LED SOFT Light Night Lamp :White/warm color led lamp with translucent silica gel housing,The Light is Soft and Hot dazzling.
Huge Practicability & Wide Application:Compatible for most of 5V-Charged Devices ,and it can be widely used indoor such as home ,office ,hotel ,Restaurant and bar etc.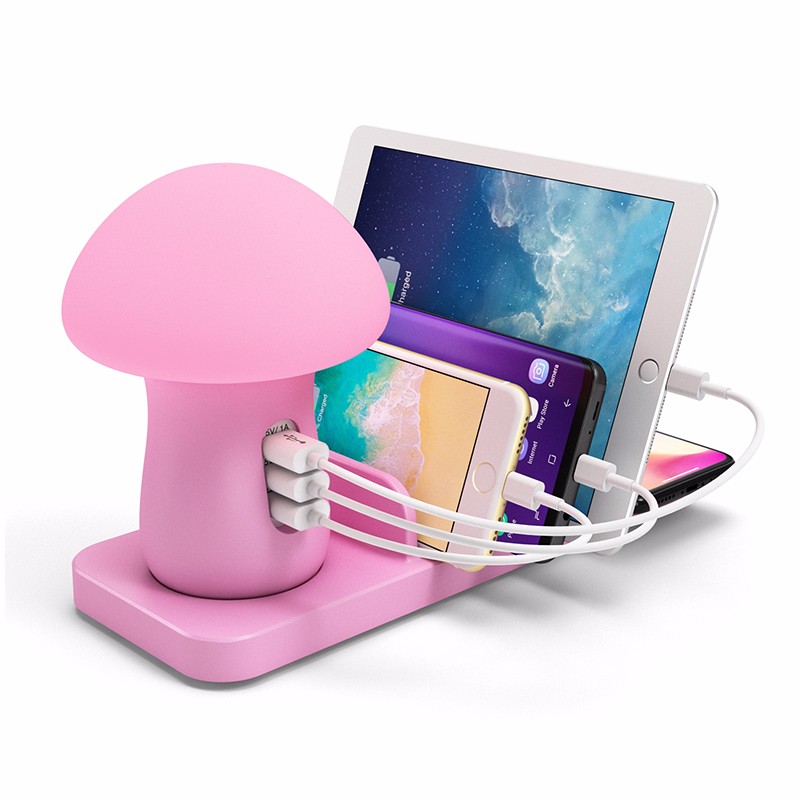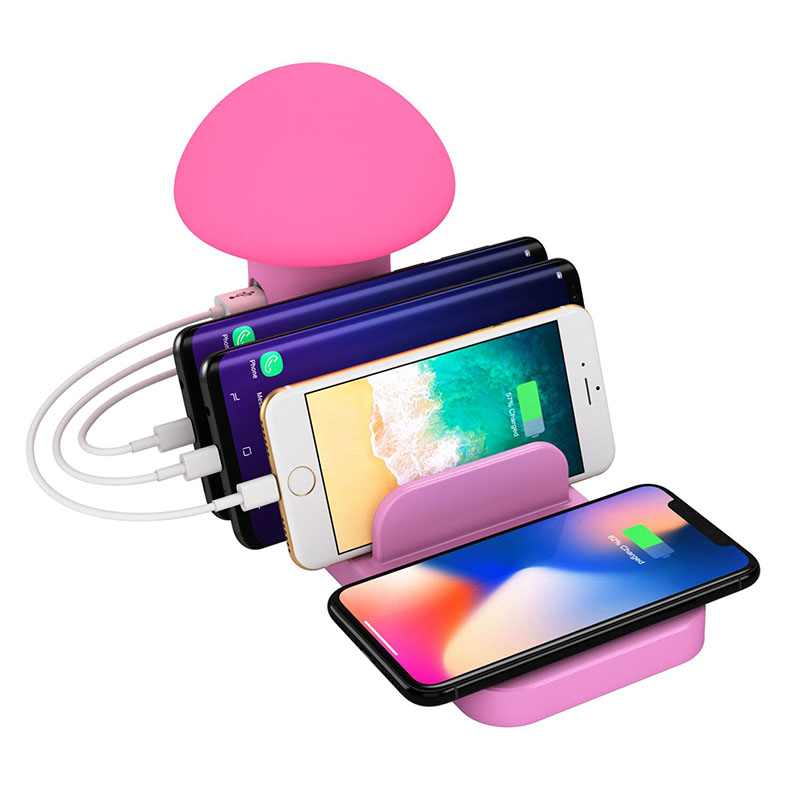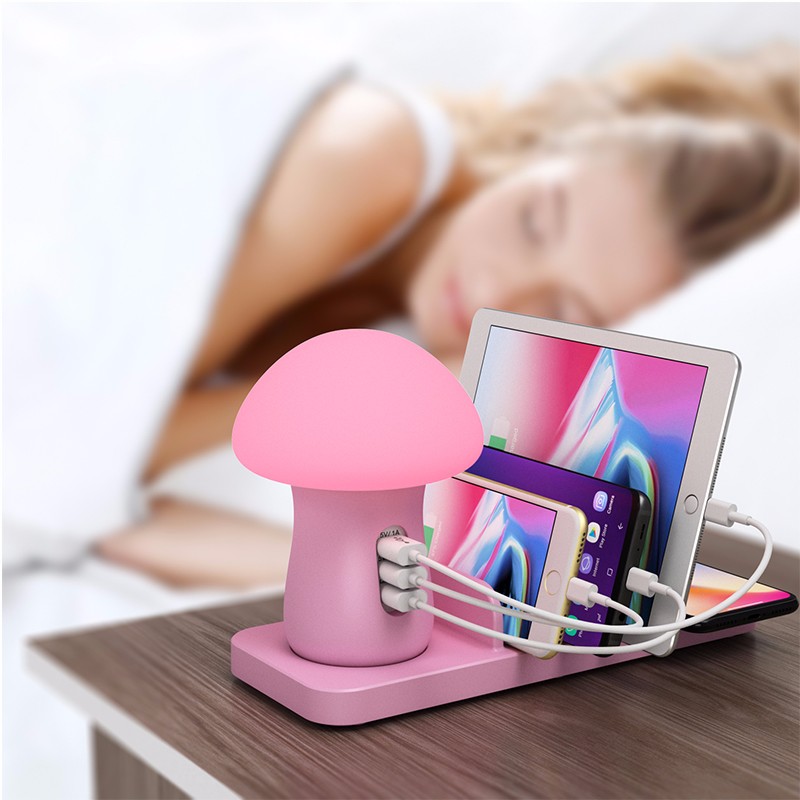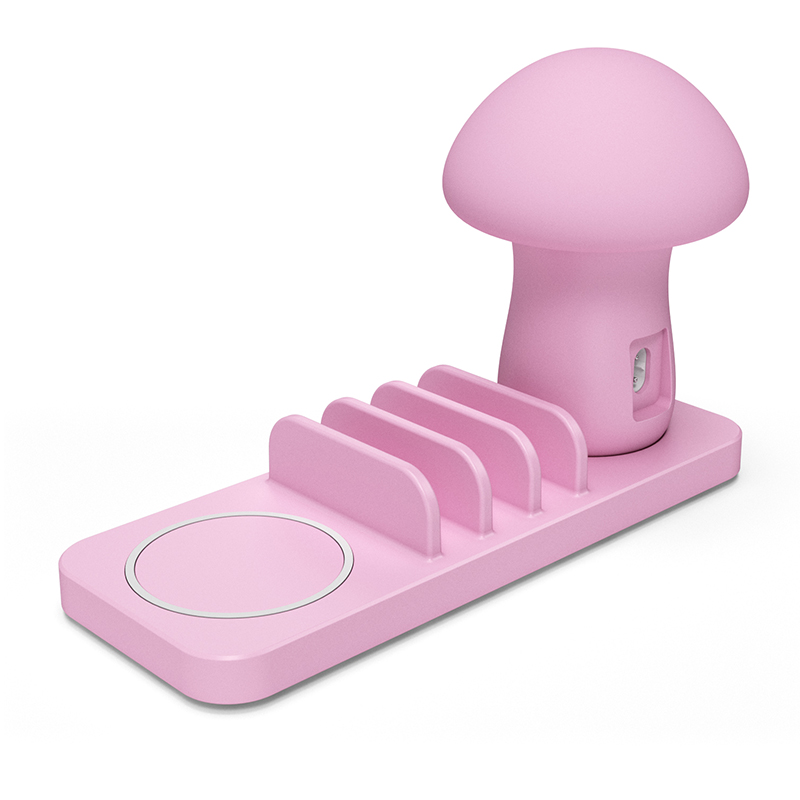 You may love