DMS-59 to dual VGA adapter cable video Y splitter cable for Dell OG9438

DMS-59 to dual VGA adapter cable video Y splitter cable for Dell OG9438

DMS-59 to dual VGA adapter cable video Y splitter cable for Dell OG9438

DMS-59 to dual VGA adapter cable video Y splitter cable for Dell OG9438

DMS-59 to dual VGA adapter cable video Y splitter cable for Dell OG9438

DMS-59 to dual VGA adapter cable video Y splitter cable for Dell OG9438

DMS-59 to dual VGA adapter cable video Y splitter cable for Dell OG9438

DMS-59 to dual VGA adapter cable video Y splitter cable
DMS-59 to dual VGA adapter cable video Y splitter cable for Dell OG9438
Descriptions:
DMS-59 is a 59-pin electrical connector generally used for computer video cards. It provides two VGA outputs on a single connector. This connector adapter cable is used for conversion from DMS-59 to VGA. The connector is four pins high and 15 pins wide, with a single pin missing from the top row, in a D-shaped shell, with thumbscrews.
The application for DMS-59 is to support a higher density of video displays, in the same amount of connector space as a DVI connector. DMS-59 supports two DVI-I channels, which yields two VGA analog channels and four DVI digital channels (two DVI-D Dual Link channels). Thus, a single DMS-59 connector can support up to four monitors, depending on the card and the monitors. The compact size lets a half-height card support up to four monitors, and a full-height card (with two DMS-59 connectors) up to eight monitors.
The DMS-59 connector is used by ATI, NVIDIA, and Matrox for video cards sold in Lenovo Thinkcentres, Dell, HP, and Sun computers. Some confusion has been caused by the fact that vendors label cards with DMS-59 as "supports DVI", but the cards do not have DVI connectors built-in. Such cards, when equipped with only the VGA connector adapter cable, cannot be connected to a monitor with only a DVI-D input. A DMS-59 to DVI adapter cable needs to be used with such monitors.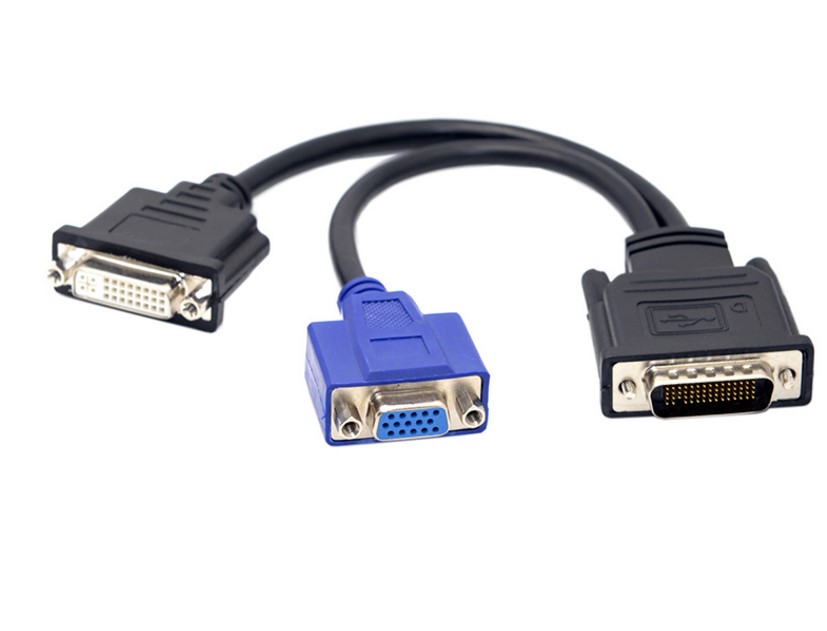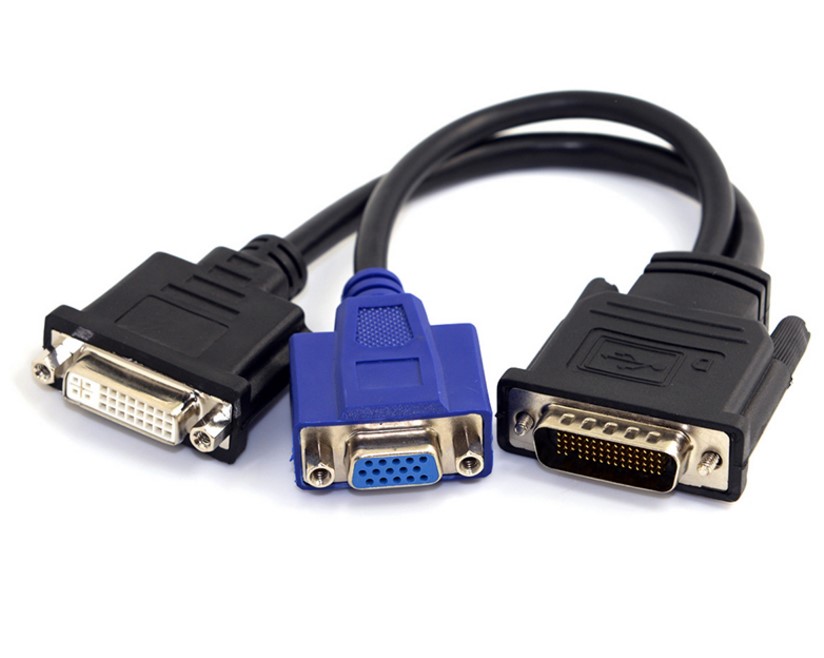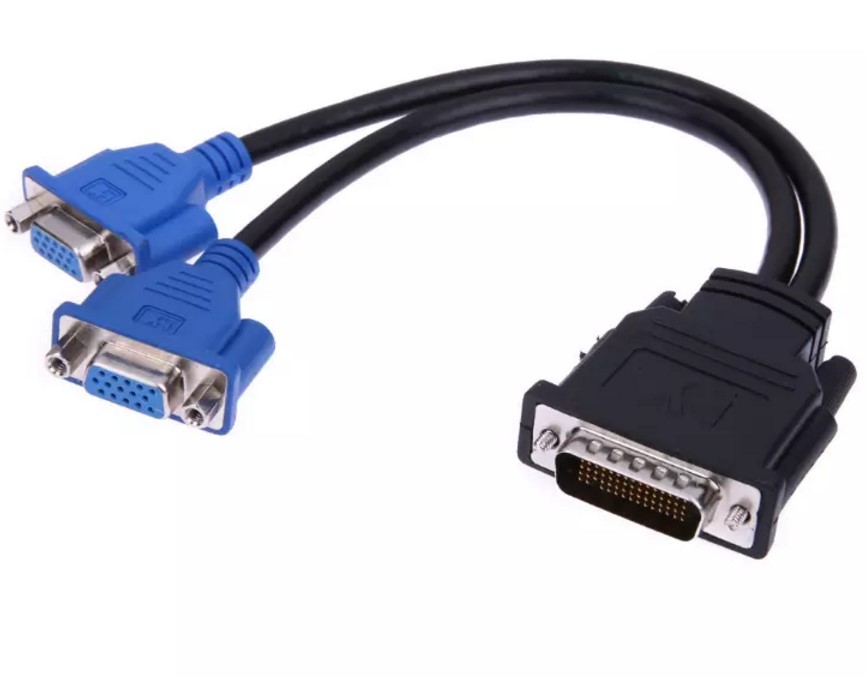 You may love