HDMI Active Fibre Optic cable AOC 4k 60HZ

HDMI Active Fibre Optic cable AOC 4k 60HZ Features:1. Play and plug , no need to connect with external power or signal amplier.2.Custom length is available, 20meter to 300m.3.Compliant with 2.0 V
HDMI Active Fibre Optic cable AOC 4k 60HZ
Fast transfer 100meter support 4k 60hz 1080p fiber AOC active HDMI 2.0 AOC Cable
DESCRIPTIONS
Our new HDMI active Fiber Optic UHD Pluggable HDMI Cable which is suited for critical and versatile installations.It supports HDMI Maximum Data Rate 18Gbps with light weight, flexible and ultra-small long-term bending radius (20mm) hybrid cable. With our advanced optical engine embedded. This HDMI Hybrid Cable provides full HDMI signal integrity, support up to 100m maximum length, plug and play. No external power required.
KEY FEATURES
1.Supports a wide range of resolutions up to 4K@60Hz (color space 4:4:4) 3D and Deep color
2.Supports Multi-channel audio, Dolby True HD, DTS-HD Master Audio
3.Is HDMI compliant: EDID, CEC, HDCP (2.2), HDR (High Dynamic Range)
4. Reduced EMI and RFI
5. Has high pulling strength and compression load
6.Has Source / Display clearly printed on the connector as well as tagged on the cable for easy identification.
7. Support 18G super speed
8. Includes a DC cable to optionally connect an external 5V power supply(if required, this is typically connected on the display side .)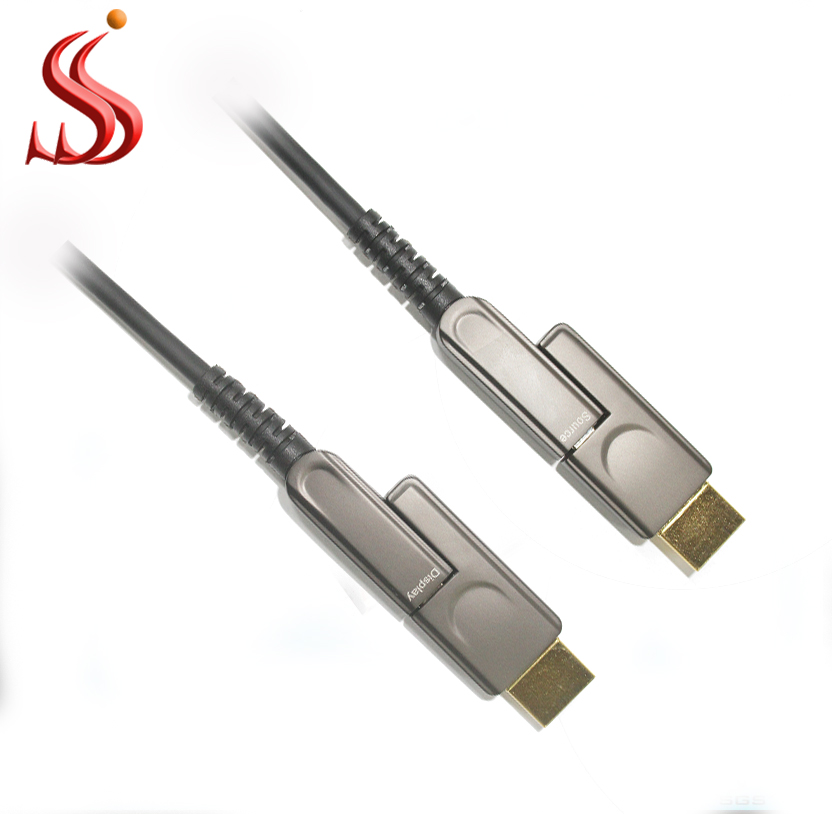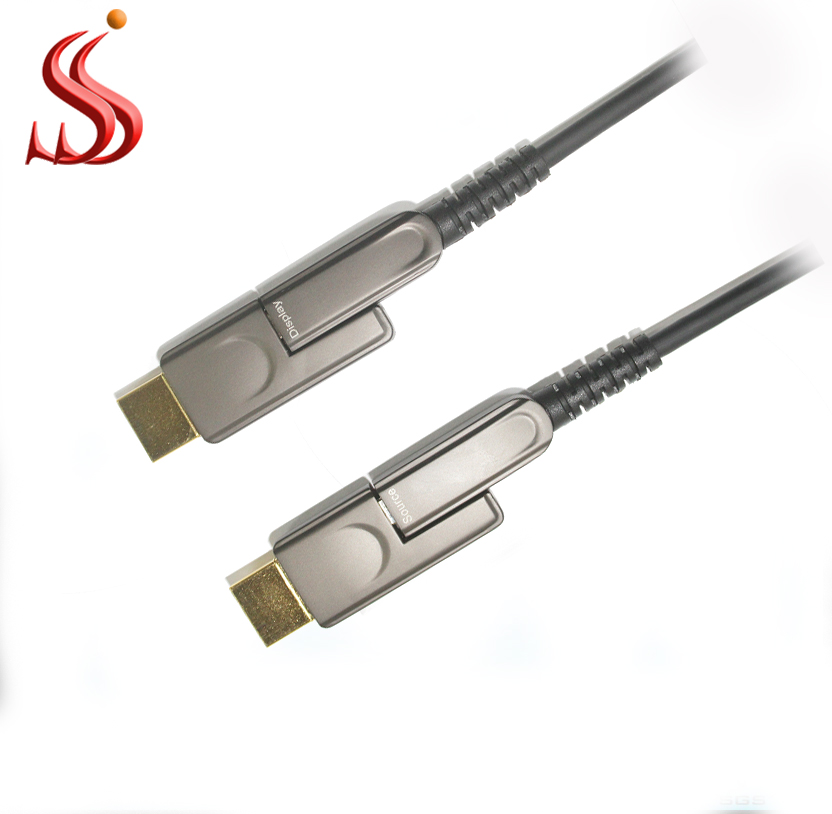 You may love