USB3.0 to DVI/HDMI/VGA Audio Multi-Display Adapter

USB3.0 to DVI/HDMI/VGA Audio Multi-Display Adapter

USB3.0 to DVI/HDMI/VGA Audio Multi-Display Adapter

USB3.0 to DVI/HDMI/VGA Audio Multi-Display Adapter

USB3.0 to DVI/HDMI/VGA Audio Multi-Display Adapter

USB3.0 to DVI/HDMI/VGA Audio Multi-Display Adapter

USB3.0 to DVI/HDMI/VGA Audio Multi-Display Adapter

USB3.0 to DVI/HDMI/VGA Audio Multi-Display Adapter
USB 3.0 to DVI Graphics Card 2048*1152 USB-DVI-HDMI/VGA Audio Multi-Display Adapter Graphics
Description:
The Super-Speed USB3.0 Graphics Adapter provides a unique solution to add extra displays to a computer without using traditional graphics card. Users can instantly mirror or extend a desktop onto another display via standard DVI port, such as LCD, CRT, projector and plasma displays. Besides, user can experience 1080P resolution and stereo audio output abilities over DVI connectivity for home entertainment application. With USB interface plug-n-play and bus power feature, this product brings multi-monitor applications into the mainstream.
Specifications:
USB3.0 to DVI Graphics Card
1. Real USB3.0 Port
2. HD 1080P 2048*1152
3.Up to 6 extra screens for display
Main Functions:
Add-on monitor, LCD or projector through USB3.0 Super-Speed (5 Gbps)
connectivity.
Supports Full HD 1080P video streaming.
supports resolutions up to 1920*1080 @ 32bit color
Low power consumption via USB Bus power supply .
Supports desktop display mirror, extend mode
Up to 6 USB3.0 graphic adapters to work simultaneously.
Standard and wide screen aspect ratios
Complies with VESA auto display identification
Hot-swapping / Plug-n-Play of monitors without reconfiguration.
Movement of windows on the desktop is smooth, with no trail or shuddering.
Compatible with Windows power management hibernate and suspend modes.
Specialized for office using, home entertainment, and video playing.
Supports Microsoft Windows 2000 SP4, Windows XP SP2 and SP3 Windows Vista 32 and 64 bit, Windows 7 32 and 64 bit Windows 8 32 and 64 bit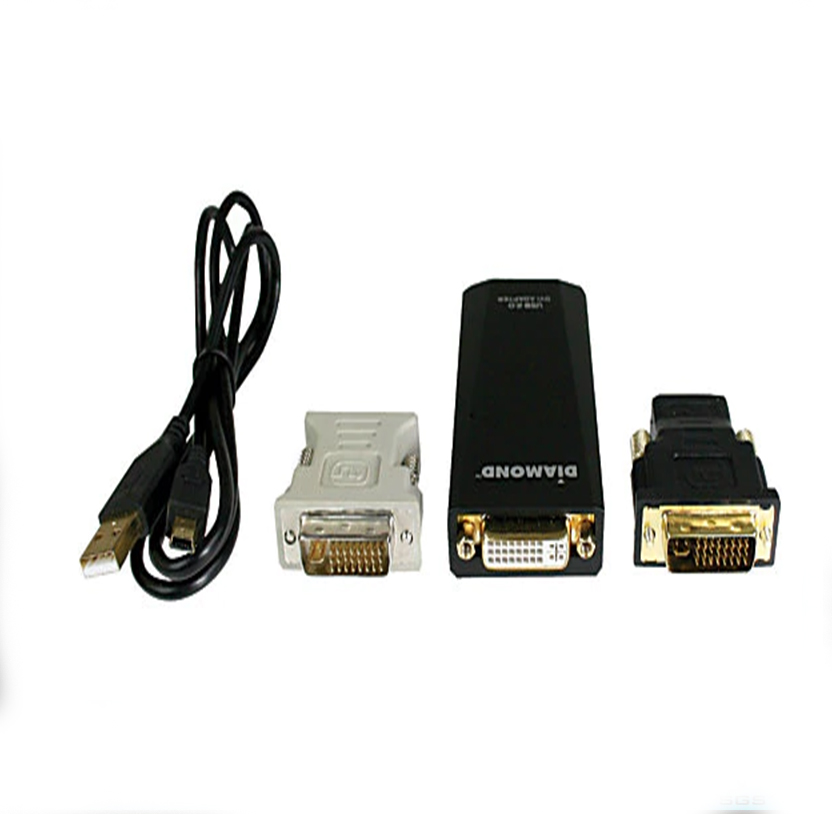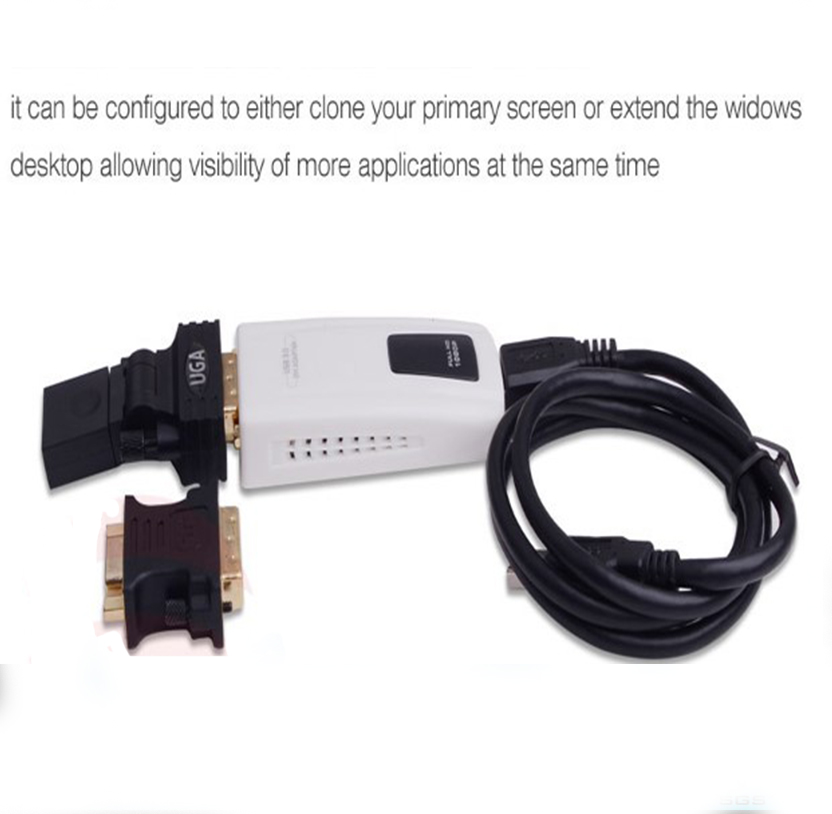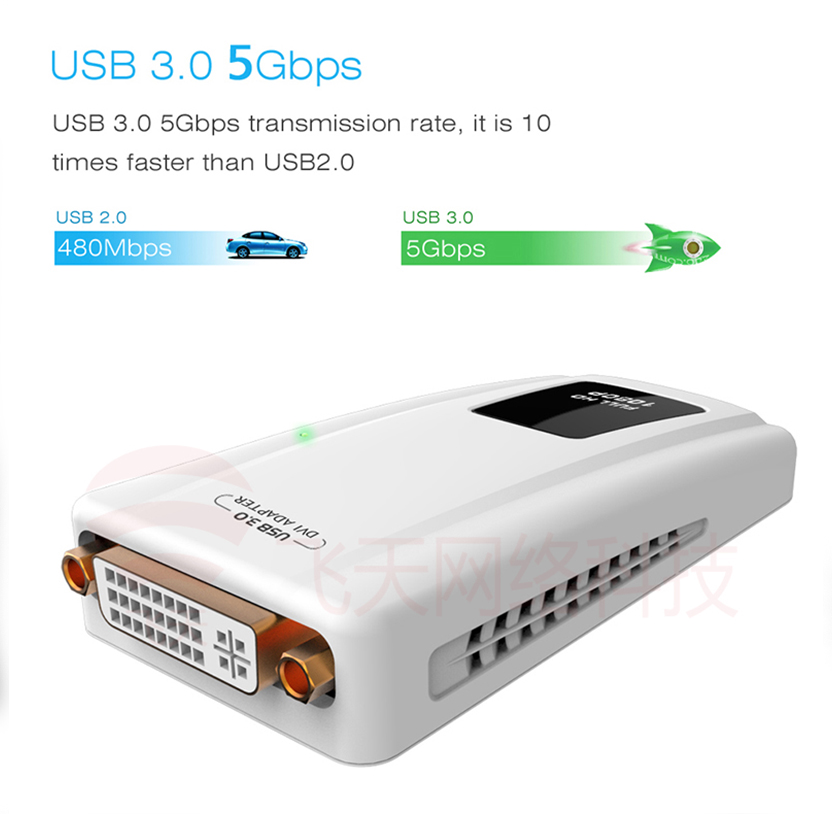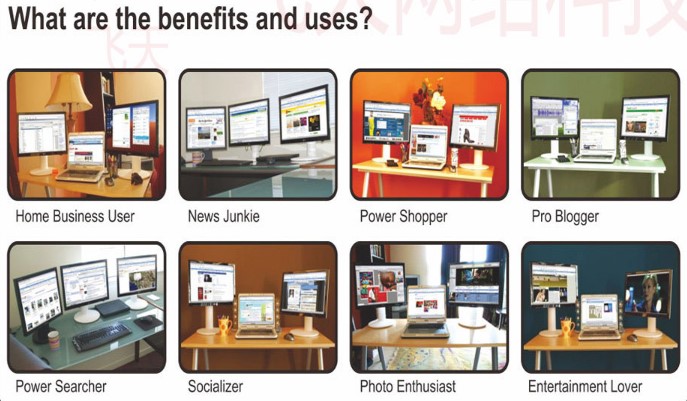 You may love