Type C to hdmi adapter For Computer Hd Tv Support 4K 60Hz 4K@60HZ USB type-C to HDMI cable

Type C to hdmi adapter For Computer Hd Tv Support 4K 60Hz 4K@60HZ USB type-C to HDMI cable

Type C to hdmi adapter For Computer Hd Tv Support 4K 60Hz 4K@60HZ USB type-C to HDMI cable

Type C to hdmi adapter For Computer Hd Tv Support 4K 60Hz 4K@60HZ USB type-C to HDMI cable

Type C to hdmi adapter For Computer Hd Tv Support 4K 60Hz 4K@60HZ USB type-C to HDMI cable

Type C to hdmi adapter For Computer Hd Tv Support 4K 60Hz 4K@60HZ USB type-C to HDMI cable

Type C to hdmi adapter For Computer Hd Tv Support 4K 60Hz 4K@60HZ USB type-C to HDMI cable

Type C to hdmi adapter For Computer Hd Tv Support 4K 60Hz 4K@60HZ USB type-C to HDMI cable

USB3.1 Type C to HDMI Support 4K 60Hz 4K@60HZ cable
High Quality type C to hdmi adapter For Computer Hd Tv Support 4K 60Hz 4K@60HZ USB type-C to HDMI cable
Product Features:
1. Resolutions up to 4K@30/50/60 (2160p), which is 4 times the clarity of 1080p/60 video resolution, for the ultimate video experience.
2. Up to 32 audio channels for a multi-dimensional immersive audio experience.
3. Up to 1536kHz audio sample frequency for the highest audio fidelity.
4. Simultaneous delivery of dual video streams to multiple users on the same screen.
5. Simultaneous delivery of multi-stream audio to multiple users (Up to 4).
6. 3D Compatible & HDMI Ethernet Channel.
| | |
| --- | --- |
| USB C to HDMI | USB 3.1 Type C to HDMI cable allows you to mirror or extend your MacBook 2017 display to your HDMI-enabled TV or display.High quality and exquisite Type C to HDMI cable with stylish space grey Connector in aluminum alloy shell. |
| Huge Compatibility | Compatible with Retina MacBook Pro 2017/2016,iMac 2017,MacBook 12" 2015 / 2016,Galaxy S8/S8+,Chromebook Pixel 2015, Dell XPS 13 & 15 (6th gen / late 2015-2016), Lenovo P50 & P70, and future laptops, tablets, & desktops which comply with the VESA "HDMI Alternate Mode on USB Type-C Connector Standard" or Thunderbolt 3 port. |
| 4K@60HZ UHD | Support for resultions up to3840x2160@30Hz (4K UHD). Offering you the most fluent pictures at the double effects of 3840x2160@30Hz Astonishing picture quality At four times the resolution of high-definition 1080p, you'll be amazed at the picture quality of a 4K monitor or television.Plus, the adapter is backward compatible with 1080p displays, which makes it a great accessory for home, office or other work environments. |
| Plug and Play | Plug and Play installation on any Windows, Mac, or Linux host which supports HDMI Alternate Mode (Alt Mode) video output functionality. No software installation required.Portable Design: does not require a power adapter. |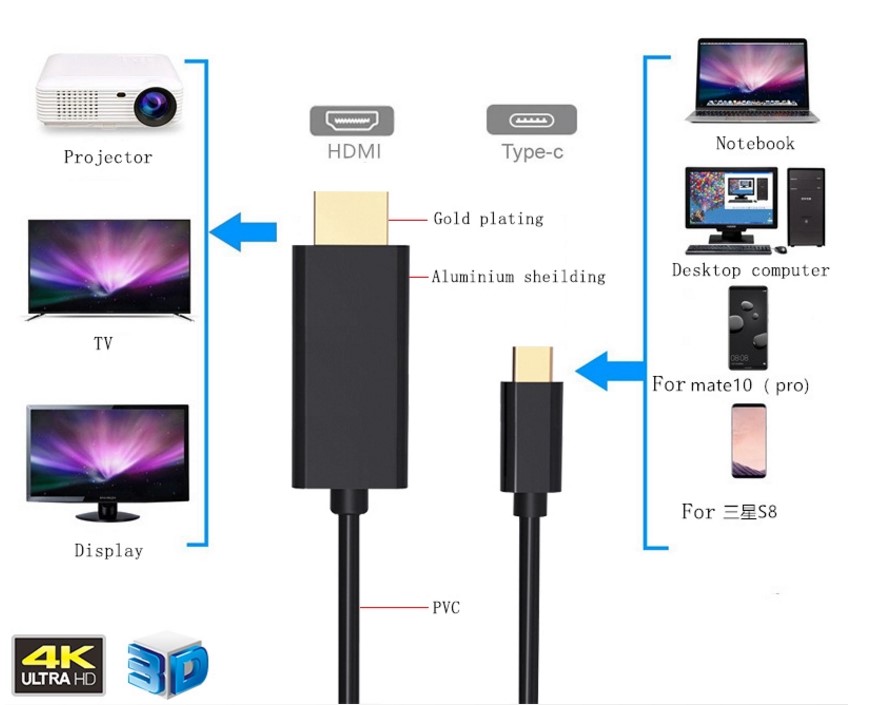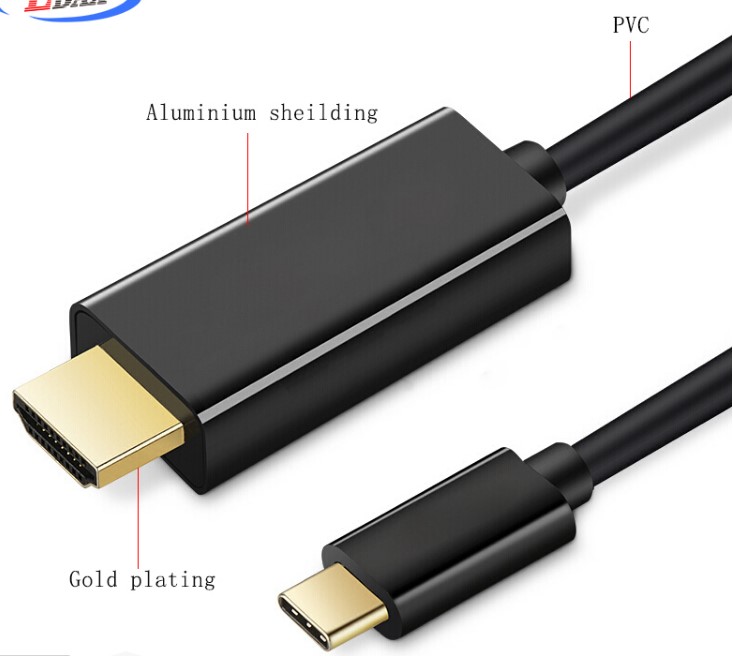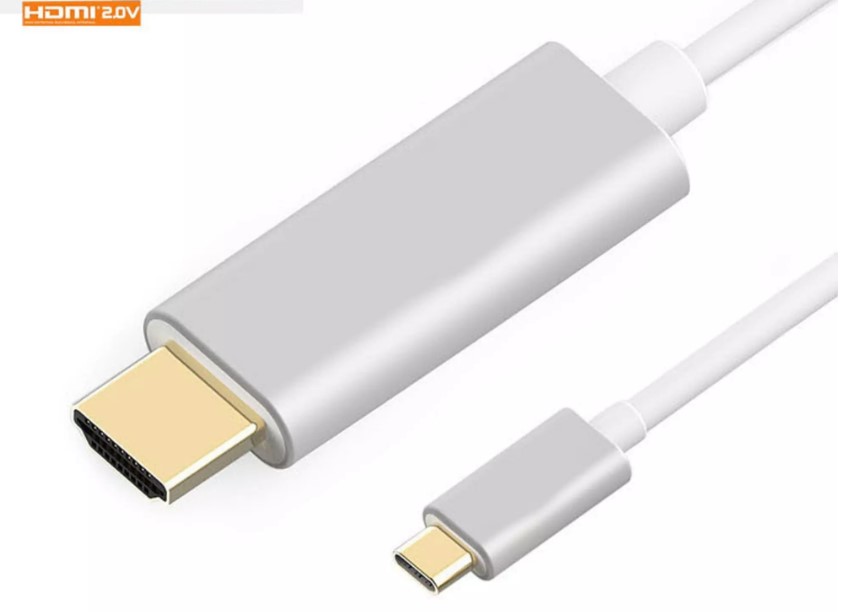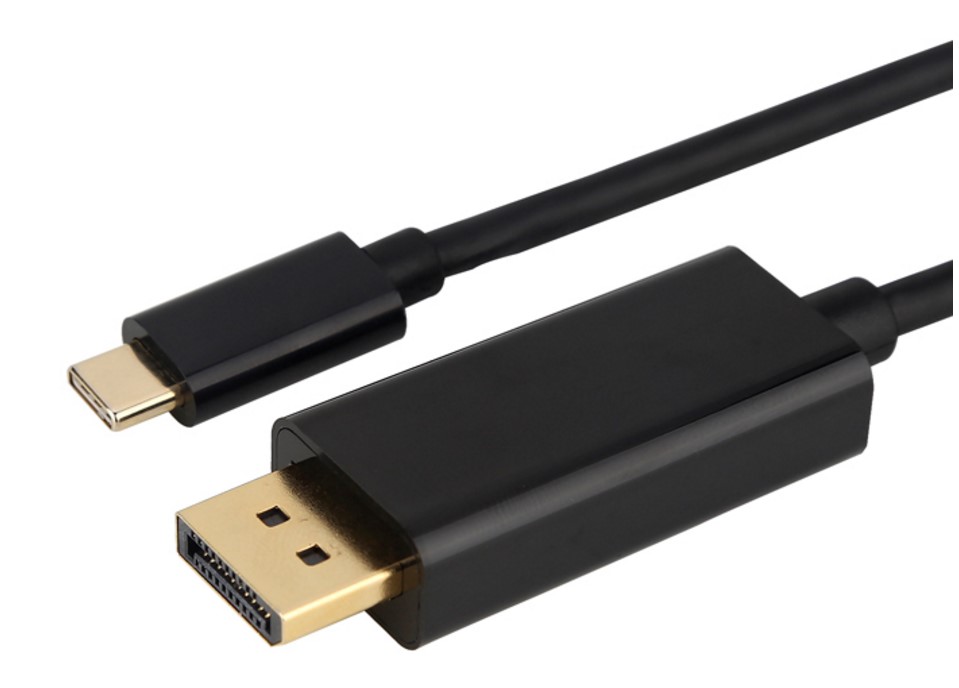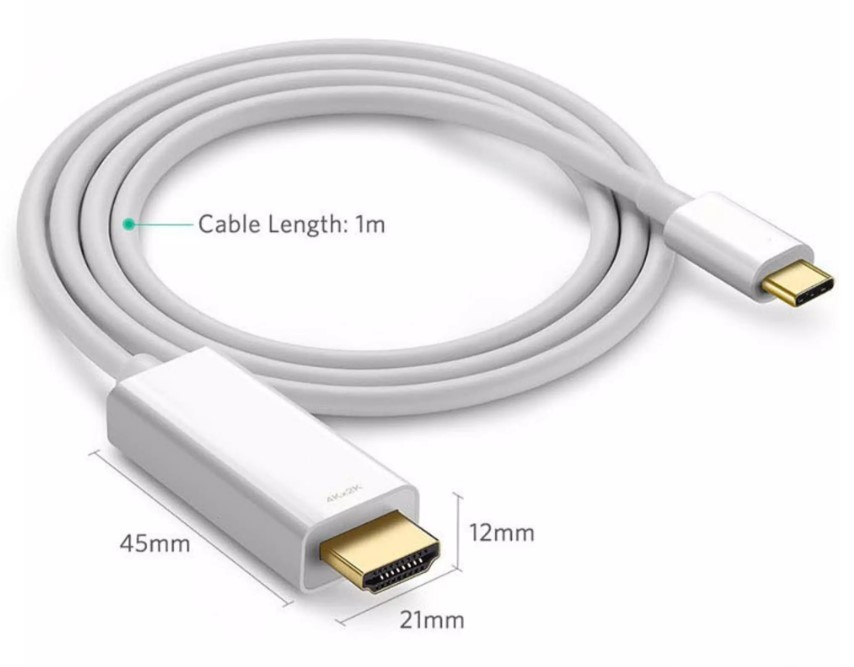 You may love