USB 3.1 A to C AOC cable

USB 3.1 A to C AOC cable
USB 3.1 A to C AOC cable
USB 3.1 A to C AOC is to remedy the defect that normal USB 3.1 active fiber optic cables cannot power the device, Fiber as a transmission medium on the basis of the integration of copper cable stomps to power the equipment. Need to be in the non-with the addition of any relay device, the hybrid fiber optic cable can be up to 50 meters in length , and can be free on demand length sits suitable for applications that do not have on-site power supply .This optical fiber cable can be applicated to machine vision, Remote monitoring, etc.
Features :
1. Meet USB 3.1 Gen1 Standard , bandwidth can reach to 10Gbps super speed ;
2. Support length up to 50m .(Custom length is available) ;
3. External power supply is not required ;
4. Support two sides plug and play , support charging up to 900mA /5V ;
5. Do not downward compatible with USB2.0/1.1 ;
6. No RF interference , working stable in complex environments .
| | |
| --- | --- |
| Item | Description |
| Connector Type | USB A Male ; USB Type C |
| Bandwidth | USB Gen1 , 10Gbps |
| Power Consumption | ≤0.5W |
| Supported Distance | 50m |
| Operating Temperature | -40℃~+70 ℃ |
| Flammability | UL13 Standard |
| Environment Protection | ROHS |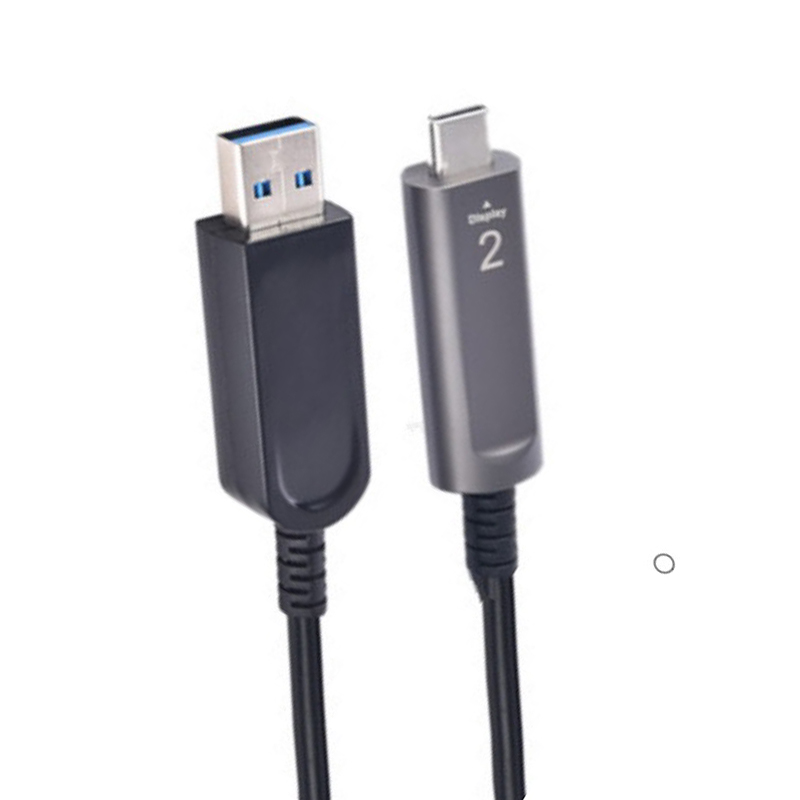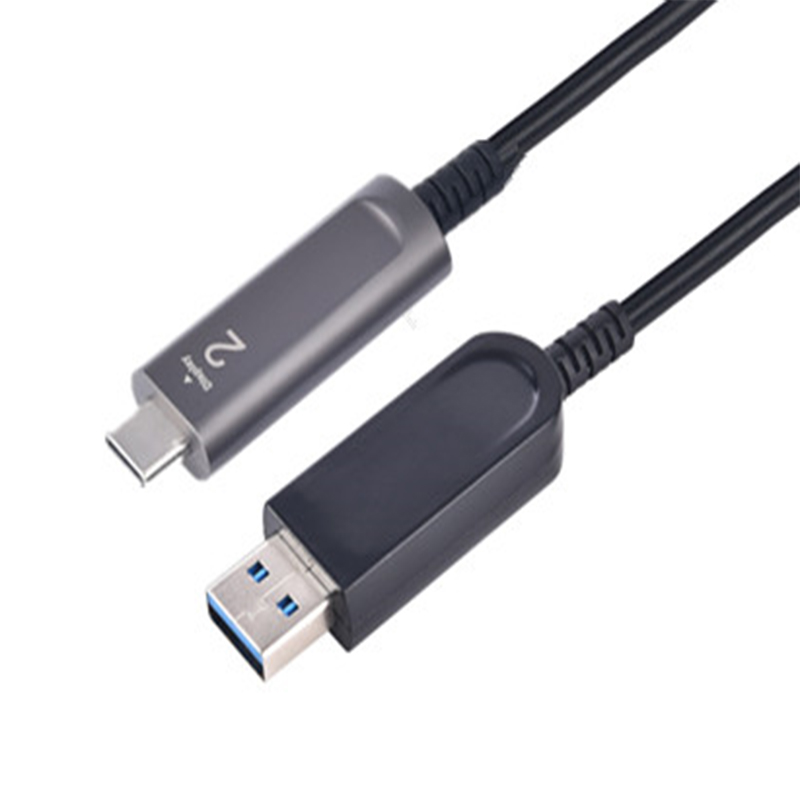 Features
You may love