3 Ports USB 3.0 Gigabit Ethernet Lan RJ45 Network Adapter Hub to 1000Mbps Mac PC

3 Ports USB 3.0 Gigabit Ethernet Lan RJ45 Network Adapter Hub to 1000Mbps Mac PC

3 Ports USB 3.0 Gigabit Ethernet Lan RJ45 Network Adapter Hub to 1000Mbps Mac PC

3 Ports USB 3.0 Gigabit Ethernet Lan RJ45 Network Adapter Hub to 1000Mbps Mac PC

3 Ports USB 3.0 Gigabit Ethernet Lan RJ45 Network Adapter Hub to 1000Mbps Mac PC

3 Ports USB 3.0 Gigabit Ethernet Lan RJ45 Network Adapter Hub to 1000Mbps Mac PC

3 Ports USB 3.0 Gigabit Ethernet Lan RJ45 Network Adapter Hub to 1000Mbps Mac PC

3 Ports USB 3.0 Gigabit Ethernet Lan RJ45 Network Adapter Hub to 1000Mbps Mac PC

3 Ports USB 3.0 Gigabit Ethernet Lan RJ45 Network Adapter Hub to 1000Mbps Mac PC
3 Ports USB 3.0 Gigabit Ethernet Lan RJ45 Network Adapter Hub to 1000Mbps Mac PC
This new Universal USB 3.0 SuperSpeed 3-Port Hub and 10/100/1000 Gigabit Ethernet Network Adapter not only adds three USB 3.0 ports to your laptop or desktop, but also allows you to connect your device directly to your network via USB port.

Fast USB 3.0 and Gigabit solution
Computers limited to 10/100Mbps Ethernet will experience faster transfers when plugged into a Gigabit Ethernet network using this Ethernet adapter. This Ethernet Adapter supports 10/100/1000Mbps for high-speed connectivity, important for file sharing, downloads, streaming, web videos, and more.

Use this Ethernet adapter to participate on multiple networks, replace damaged Ethernet ports, add a physical network connection to wireless-only systems, and replace network cards. This Ethernet adapter is not intended for use in connecting USB devices like a printer to a network.
Compatible with:
*Windows XP / Vista / 7 / 8:Microsoft Surface, Sony Vaio, Dell Inspiron, Lenovo ThinkPad, Acer Chromebook, ViewSonic gTablet, Asus EEE Slate, Asus EEE Pad Transformer, Asus EEE Pad Slider, and more
*Apple: Macbook, iMac
*Linux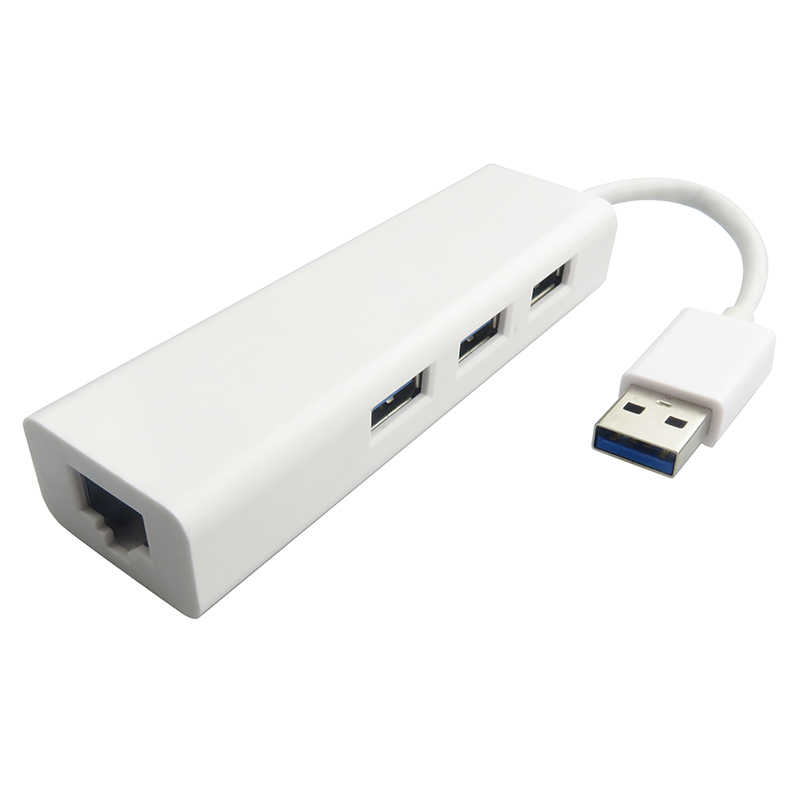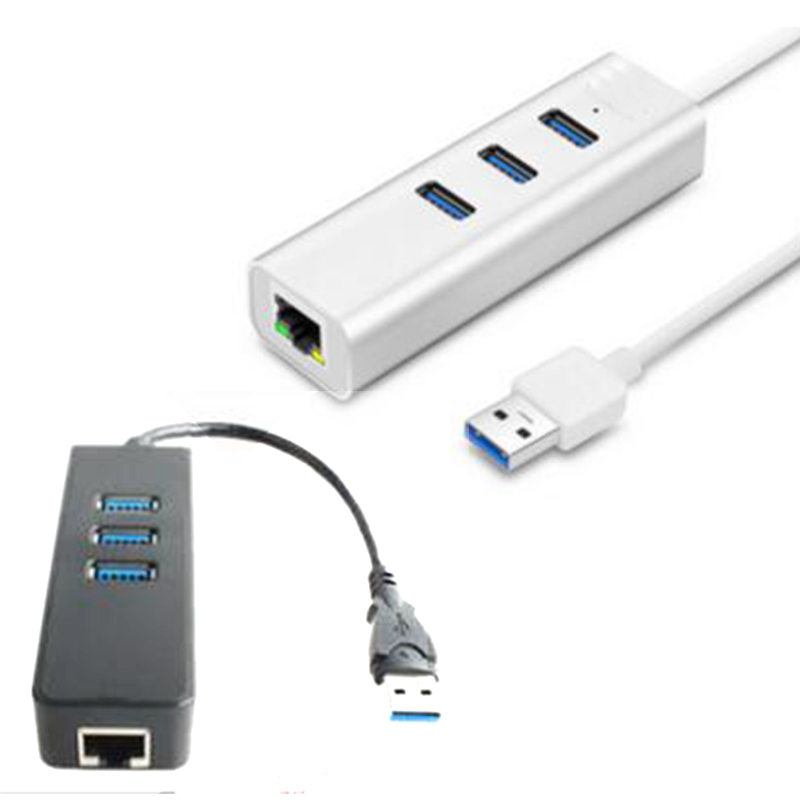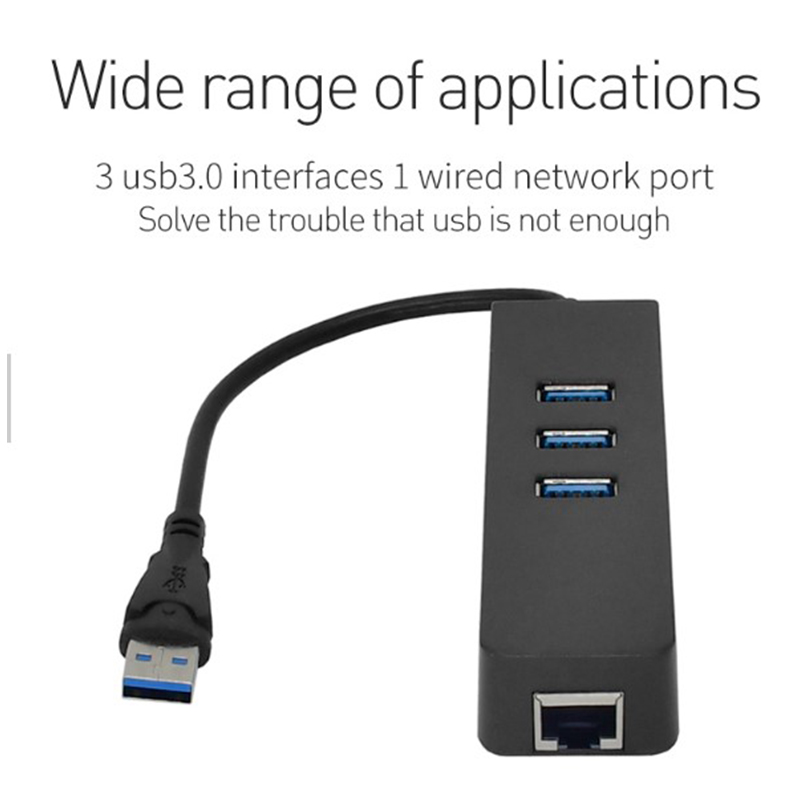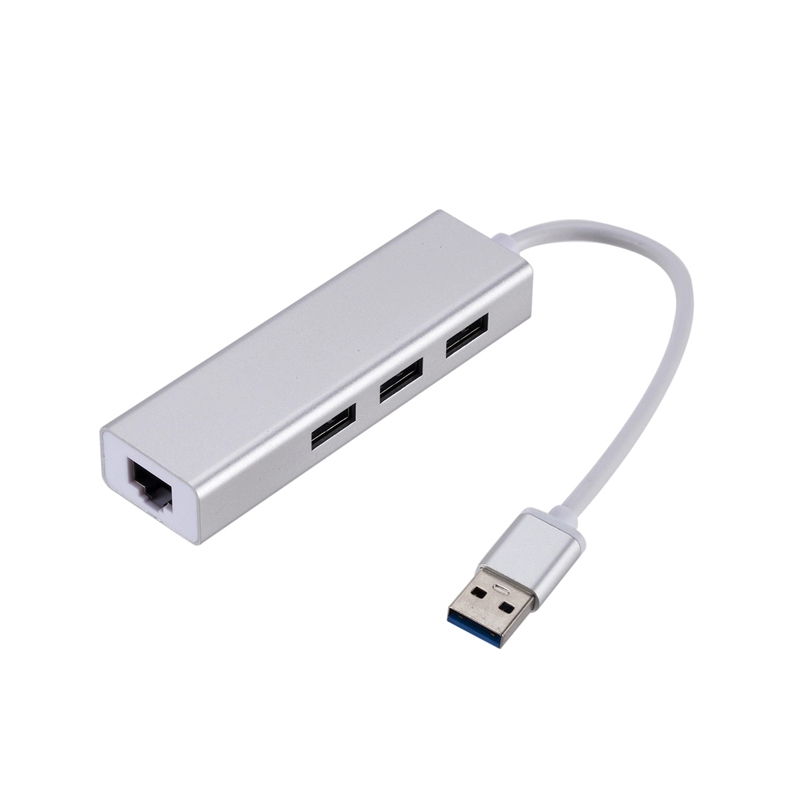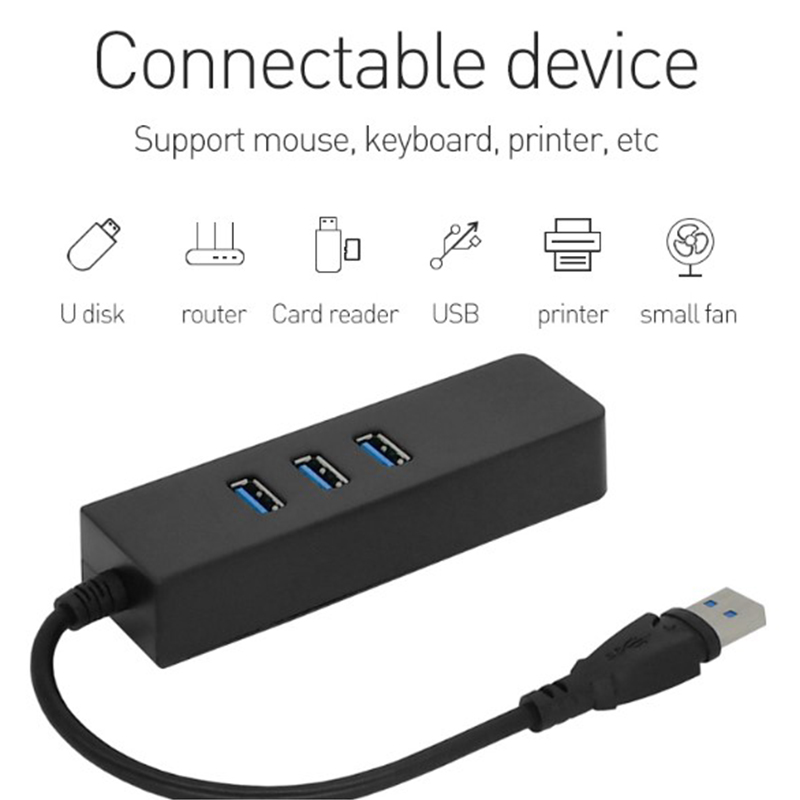 You may love