USB 3.0 Ethernet USB to RJ45 Lan Adapter Network Card 3 Ports

USB 3.0 Ethernet USB to RJ45 Lan Adapter Network Card 3 Ports
USB 3.0 Ethernet USB to RJ45 Lan Adapter Network Card 3 Ports
Product Features :
Expands your PC with three USB 3.0 ports and one RJ45 Gigabit ethernet port, an especially flexible solution for ultrabooks, notebooks and tablets featuring USB interfaces. The device ensures a neat and uncluttered arrangement of all connections making sure that plugs and cables do not interfere with each other.
Supports WINDWS xp WIN7 32 64 VISTA 32 64 windows8 WINDOWS 8.1 32 64 apple laptop computers OSX linux
USB 3.0 super speed (theoretical maximum transfer of up to 5 Gbps) and full Gigabit ethernet connection resources. Supports IPv4/IPv6 protocols, dual channel transfer mode, auto transfer and data stream reversing regulation.
Supports plug-in while it's on and Plug & Play on all USB ports, simple and intuitive handling. Theoretical transfer speed of up to 5 Gbps (actual transmission speed is limited by the settings of the device connected), backwards compatibile with USB 2.0./1.1/1.0.
Router supports ADSL broadband.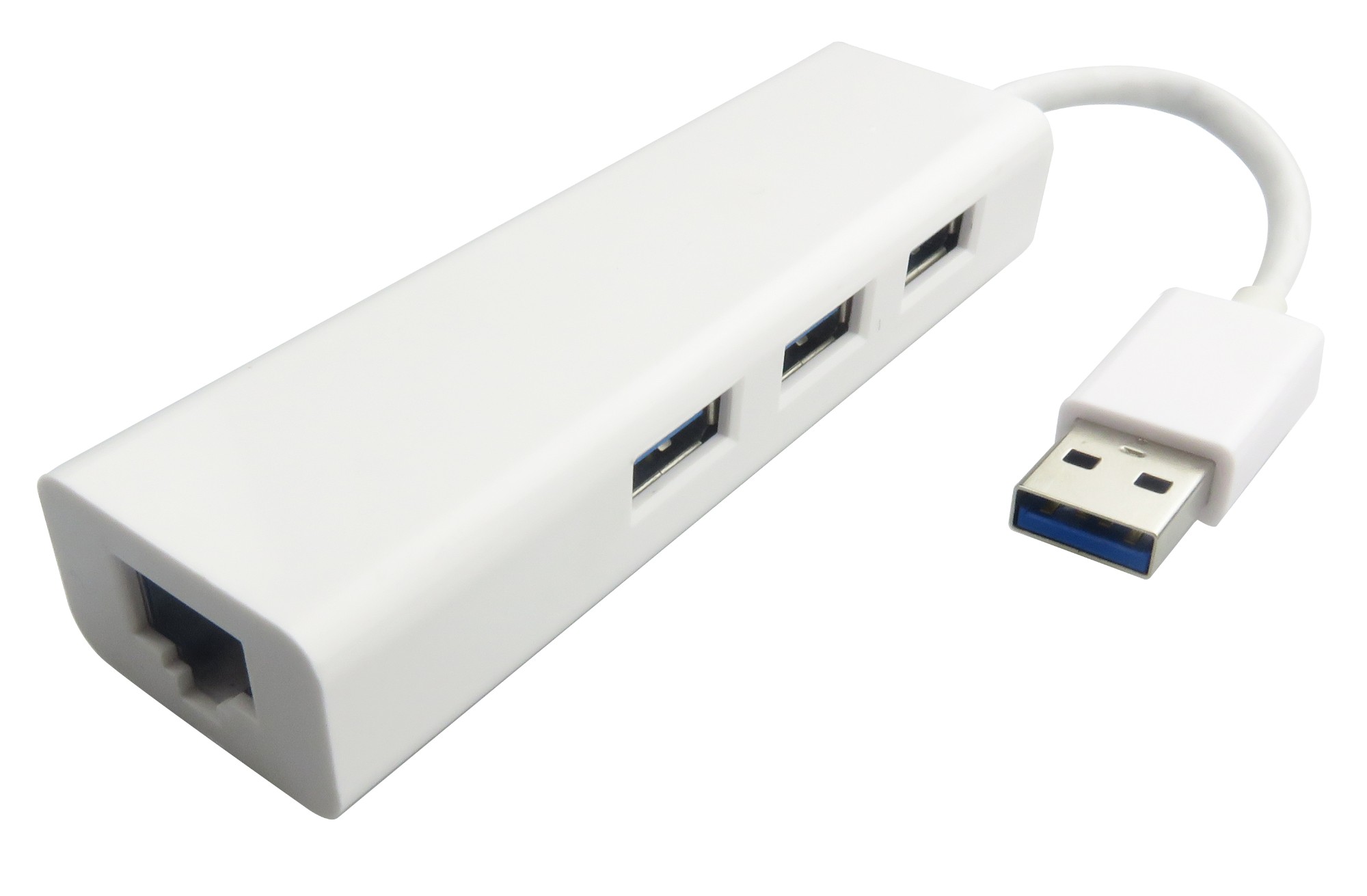 You may love