HDR HDMI 1X2 Audio Extractor

HDR HDMI 1X2 Audio Extractor
HDMI audio extractor converter 1x2 china factory support HDR HDCP2.2 4k 60hz

Feature:
Our series of converters, switchers, extenders, matrixes and splitters are designed to
make your A/V device use more convenient, more comfortable, more productive and
more cost-efficient.
The 2 port HDMI Audio Extractor Converter can split one HDR HDMI Input signal to one HDR HDMI Output and one HDMI Output with only audio out; also it can support the HDMI Input audio extract by one
Toslink audio output and one L/R Audio output. It can improve the complaint ability
between the old AV Receiver and the new HDR HDMI Source and let your AV device to
work more easily and compliantly.
Our devices offer solutions for noise, space and security concerns, data center control,
information distribution, conference room presentation, school and corporate training
environments.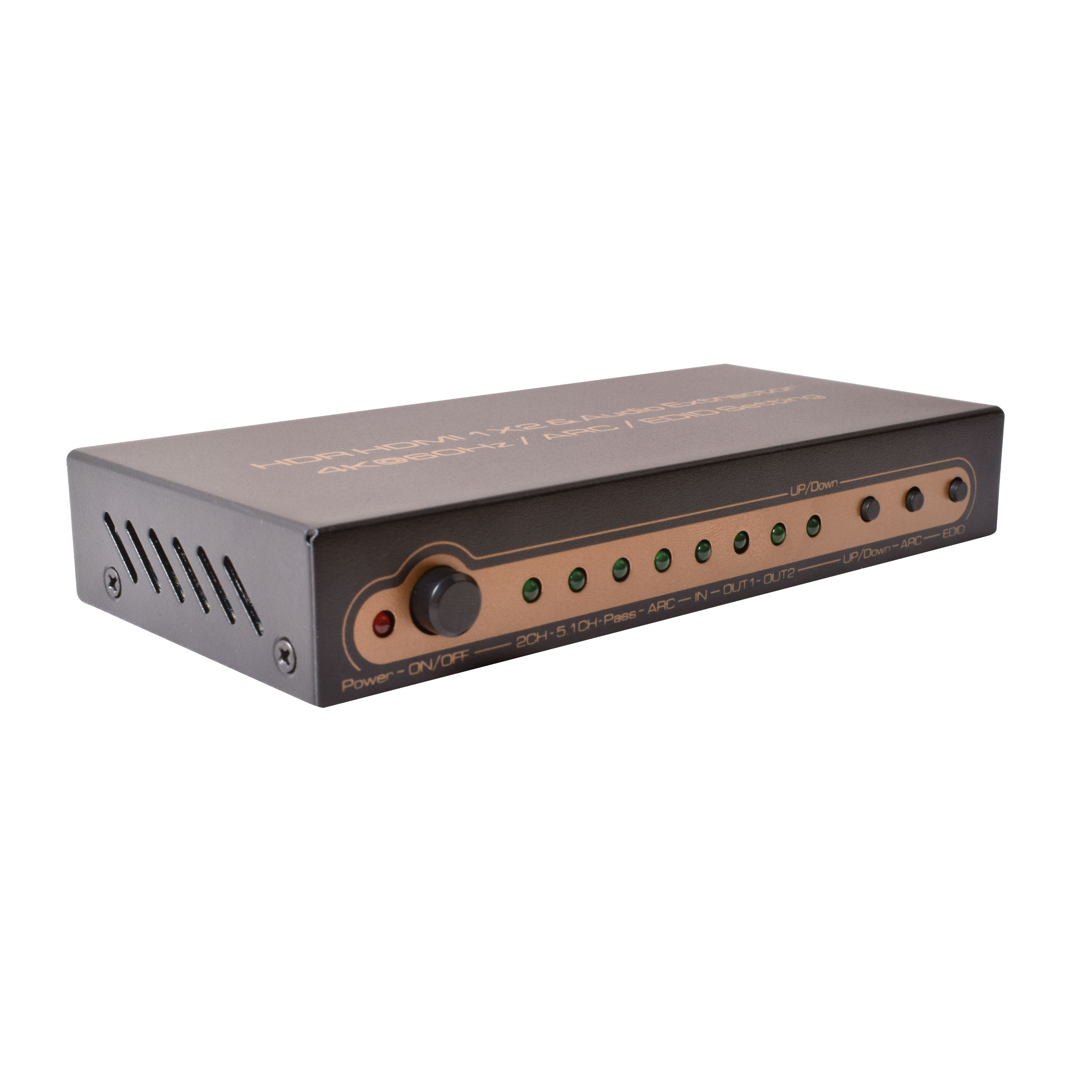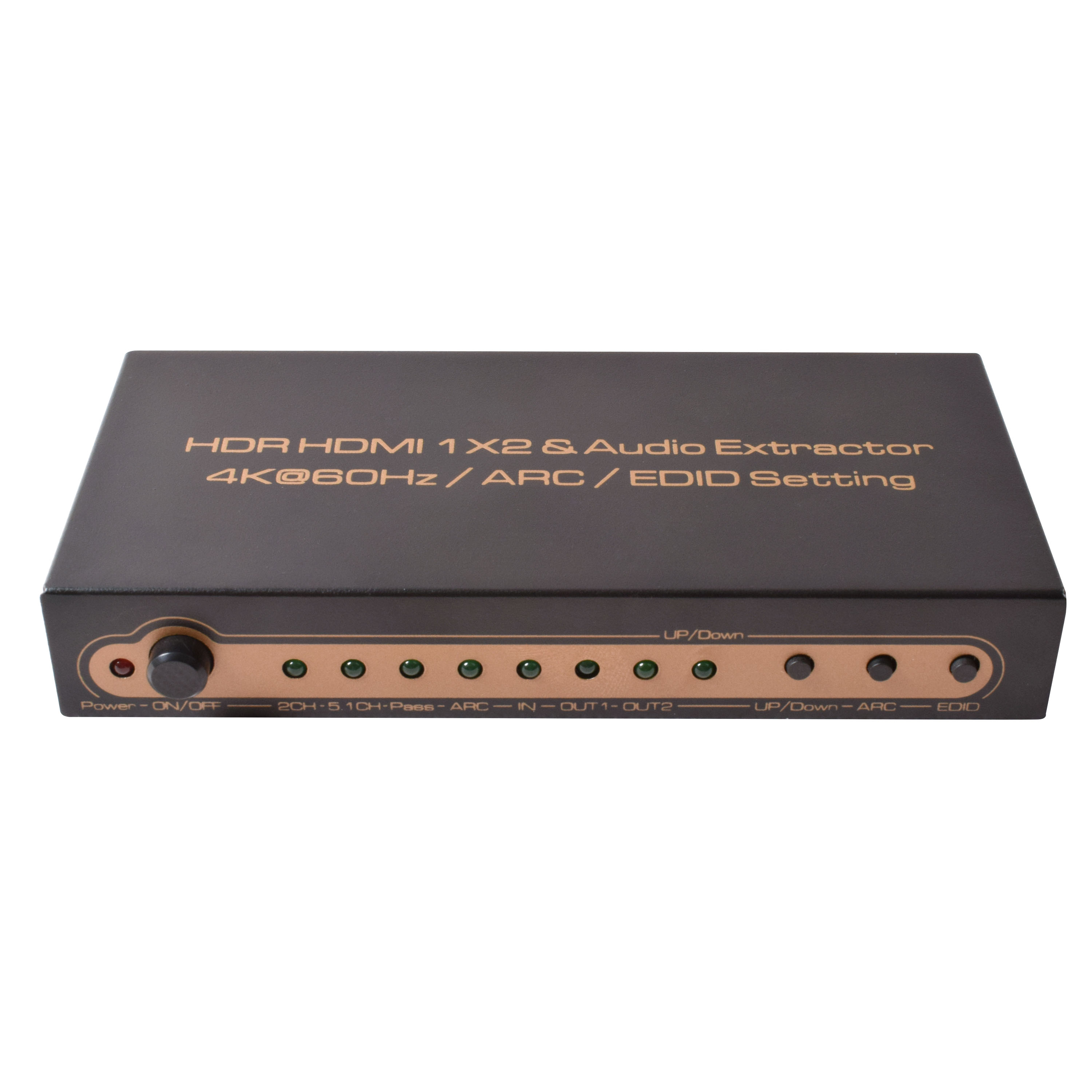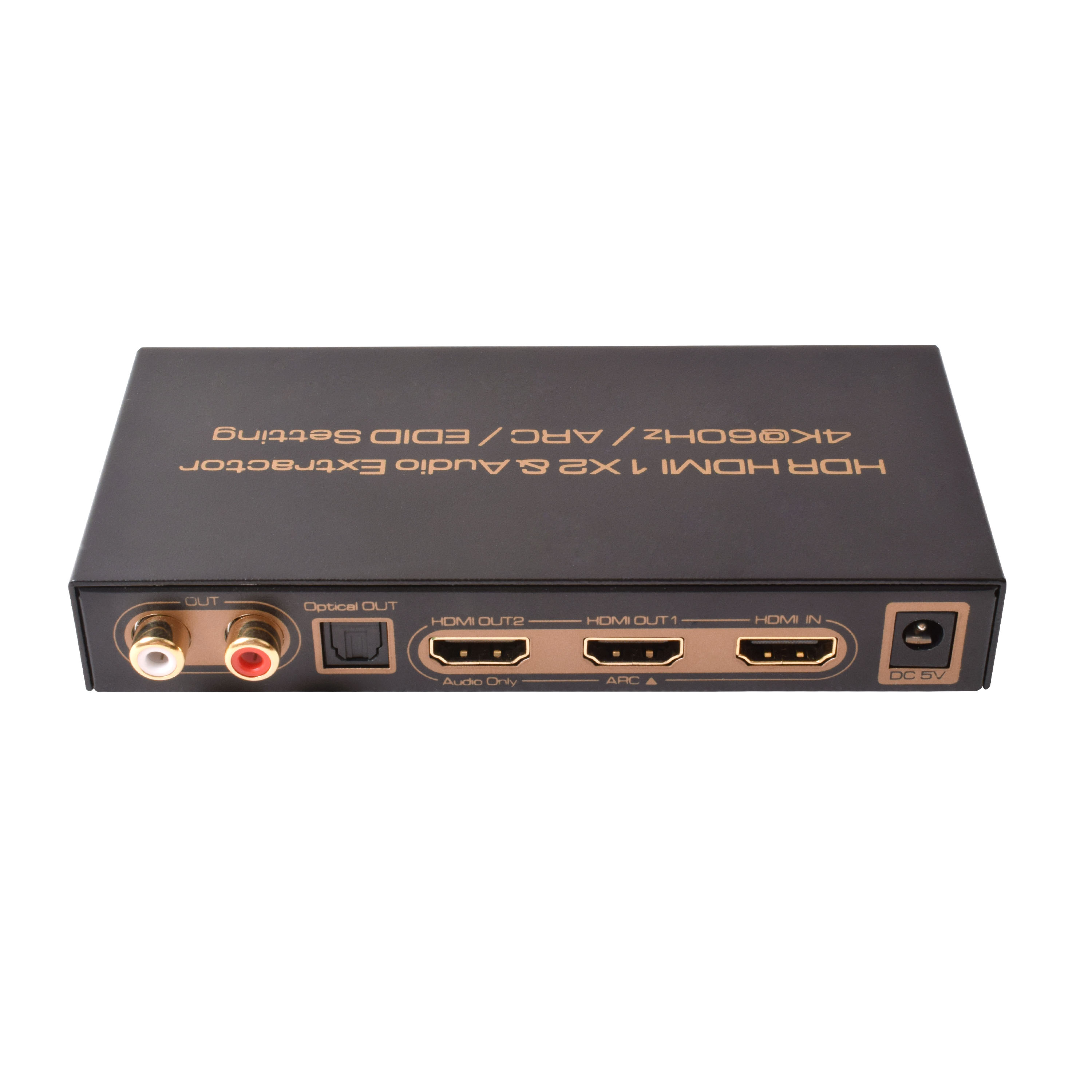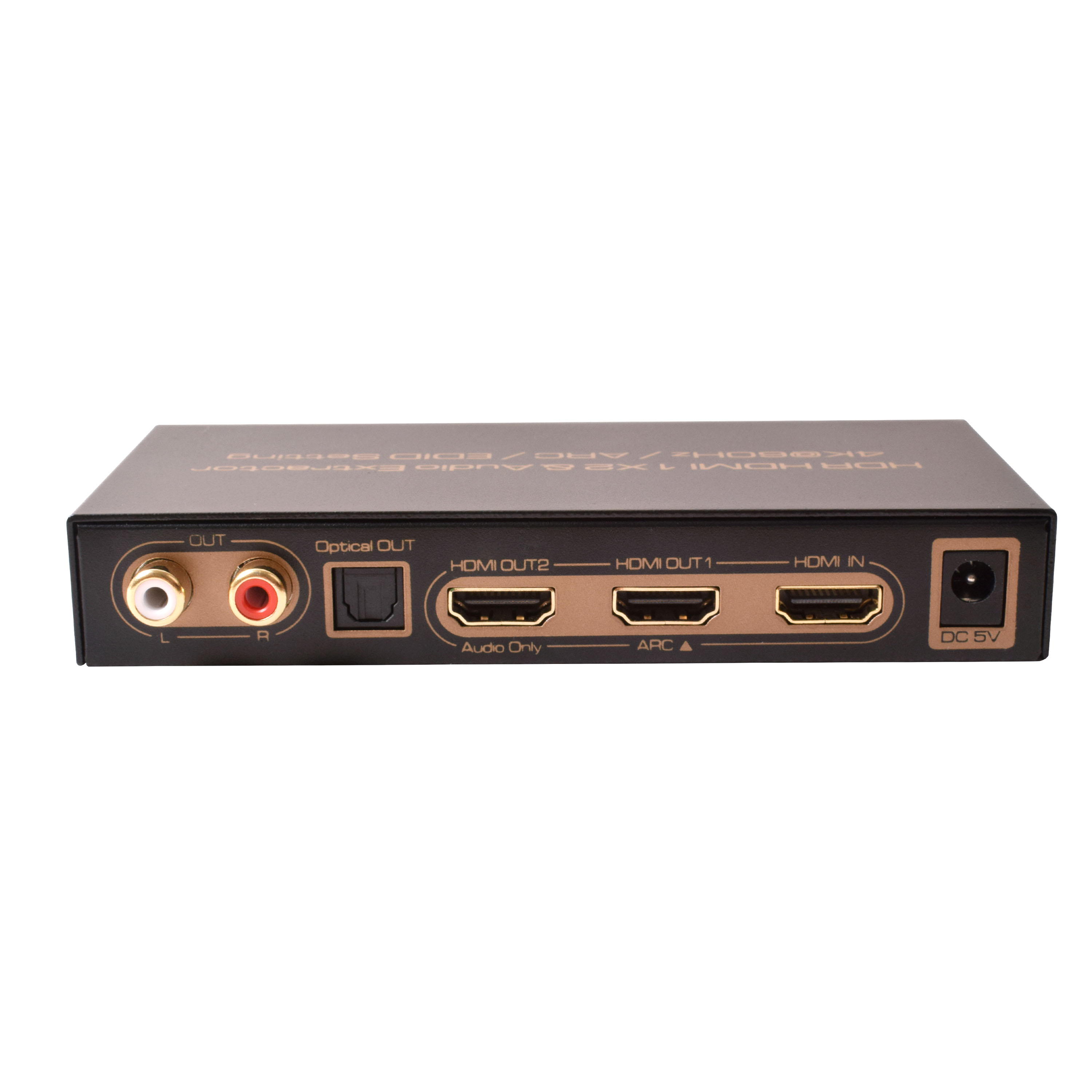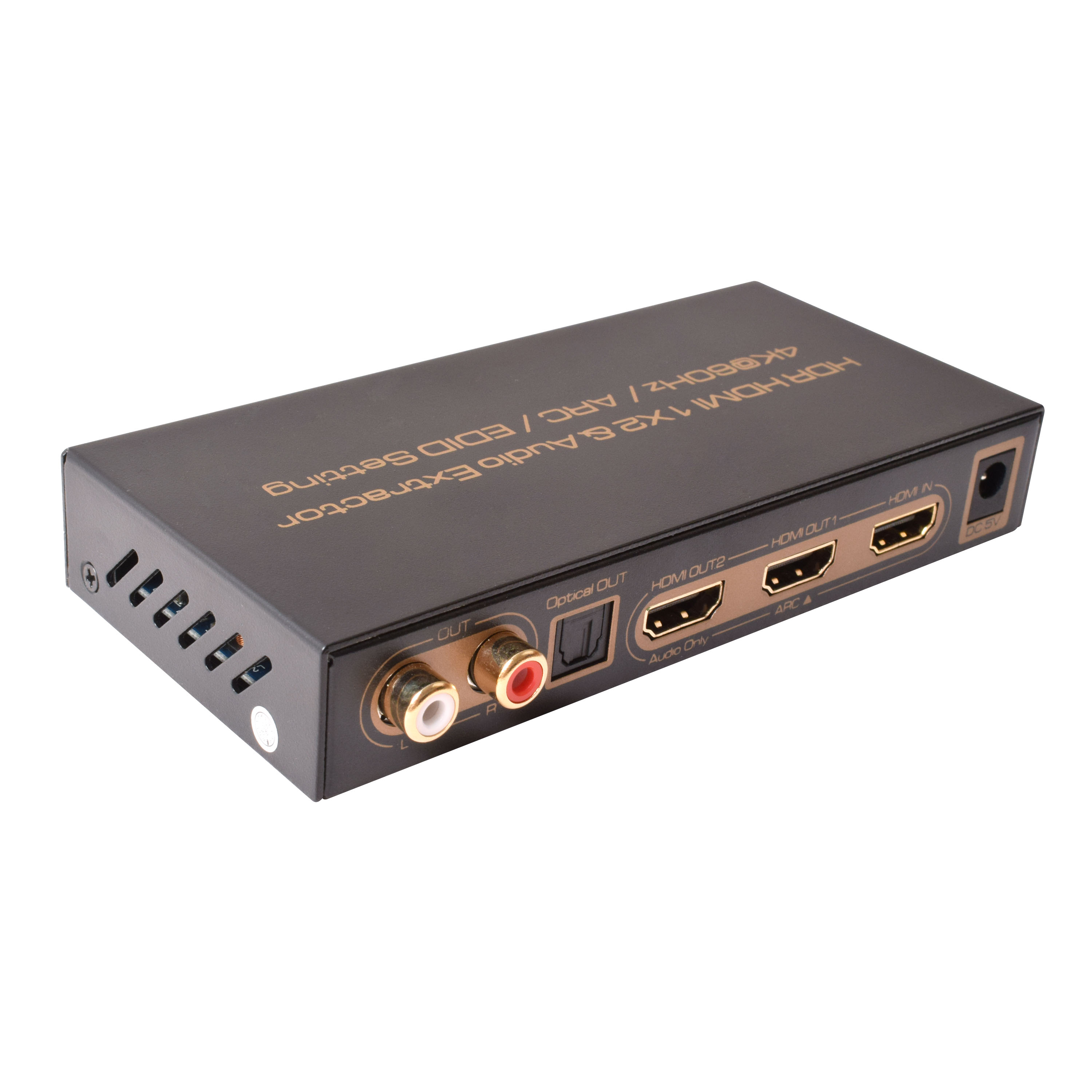 You may love